---
PREPARATION 40 min
COOKING TIME 40 min
PERSONS 8 pers
---
INGREDIENTS
2 small chickens
A spoonful of chopped coriander
A spoonful of garlic powder
A spoonful of salt
A spoonful of white pepper
A spoonful of sweet paprika
A spoonful of ginger
3 tablespoons of olive oil
3 onions, chopped
5 garlic cloves, minced
A quarter of a spoonful of saffron
A quarter cup of olive oil
Half a kilo of sliced potatoes
A quarter cup of black olives
A piece of candied lemon, cut
A quarter cup of green olives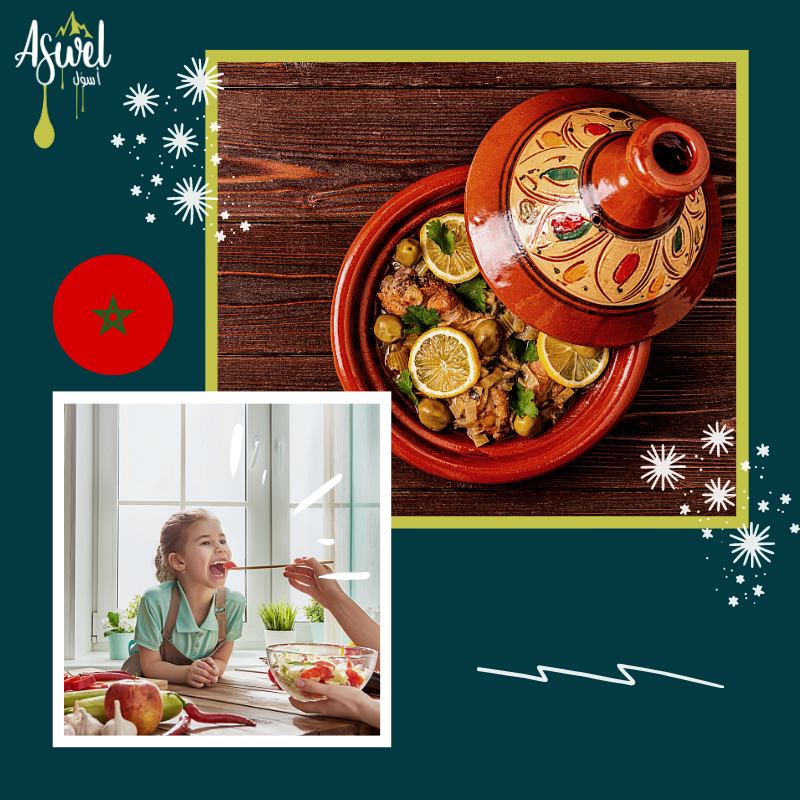 ---
PREPARATION
Wash the chicken well and cut it into small pieces.
The chicken is seasoned with salt, pepper, ginger, paprika and cilantro.
Add olive oil and garlic, stir and set aside until seasoned.
In a saucepan over the heat, put the olive oil, add the onions and garlic and stir until the color turns golden, add the saffron.
In another bowl, boil the chicken in water and leave it for half an hour until it becomes tender.
In an oven-safe tajine, put the pieces of chicken and add the pieces of potatoes.
Add the onion slices and a little chicken broth and a piece of butter on top.
Place the tajine in the oven until the ingredients are cooked.
Decorate your tajine with olives and candied lemon.
---