---
PREPARATION 30 min
COOKING TIME 30 min
PERSONS 8 pers
---
INGREDIENTS
3 tablespoons of olive oil
1 Onion, thinly sliced
1 grated carrot
3 cloves of garlic
1 teaspoon of paprika
½ teaspoon of turmeric
1 pinch of cinnamon
Ground black pepper
1 tablespoon of
tomato paste
1 glass (20 cl) of red lentils
1000 ml of water (see a little more)
1 chicken stock cube
Salt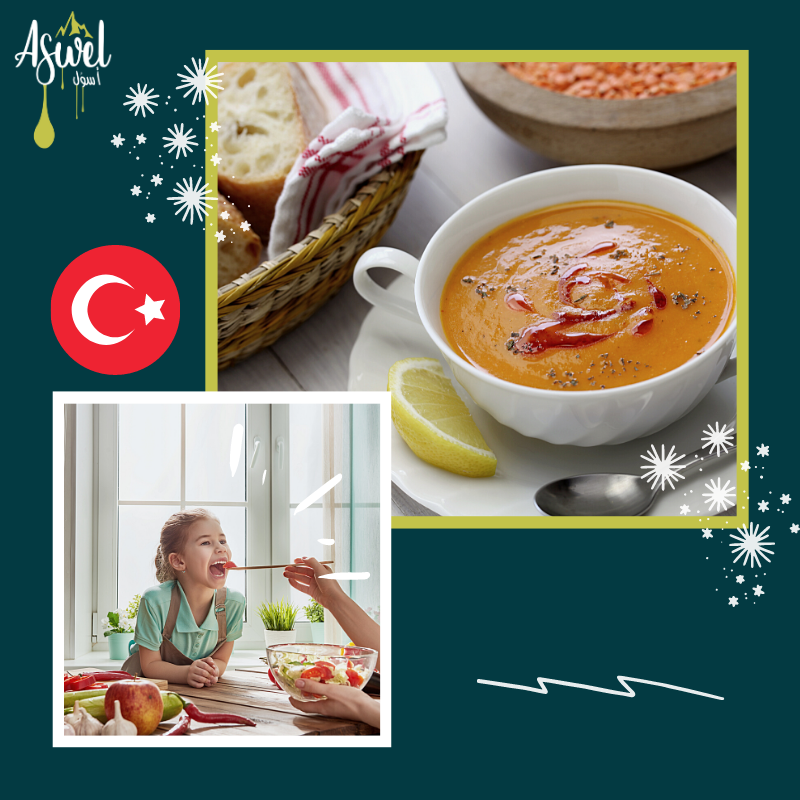 ---
PREPARATION
Brown the chopped onion in olive oil then add the garlic and grated carrot and simmer for 5 minutes, until the onion becomes tender.
Add the spices, the tomato paste, mix well.
After that add the red lentils, water and mix.When boiling, add the chicken stock, then cover and cook over medium heat for about 30 minutes.Taste to adjust the seasoning if necessary. With the hand blender, blend the soup until it becomes smooth and not too thick. Reduce the heat to medium to low.Serve this coral lentil soup immediately with a homemade bread, lemon and a drizzle of chili olive oil, cilantro or chopped mint.
---