---
PREPARATION 25 min
COOKING TIME 25 min
PERSONS 8 pers
---
INGREDIENTS
500 g of T 55 flour
320 g water
80 g olive oil + 30 g
10 g of salt
10 g fresh yeast or 9
g baker's yeast
Topping (your choice): onion; olive, caper, feta, tomatoes, anchovies, mushrooms, seeds ...
Parsley, mint (to plan after cooking for the decoration of the top)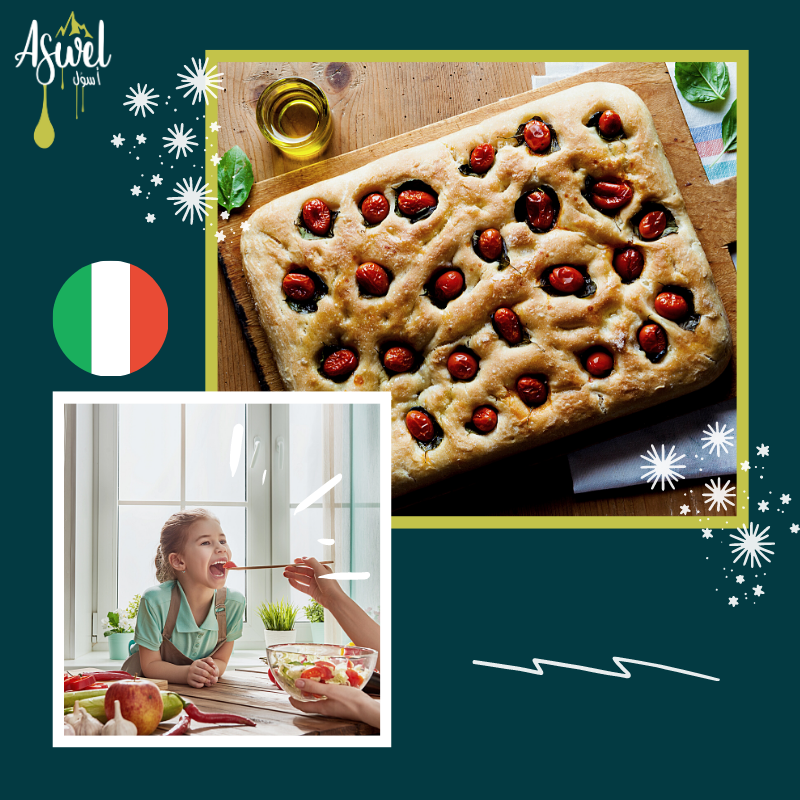 ---
PREPARATION
In the bowl of a kneader (or by hand) mix the water and olive oil and flour until the dough is smooth for 5 minutes then the salt on one side, the yeast on the other, and knead for another 5 minutes
Let stand 15 minutes
Add the remaining 30 g of olive oil in a stream, and continue to knead at low speed, then increase a little until the dough is very smooth, it is sticky do not worry
Place the dough in your mold (for me, square mold 22 cm on the side, oiled beforehand, cover with oiled cling film and let rise for 1h30 to 2h in your oven off, with a bowl of boiling water. should double in height, then remove it from the oven.
Preheat your oven to 190 ° C
Garnish the focaccia with ingredients of your choice
Bake for 25 minutes, and brush as soon as it comes out of the oven with olive oil to add shine. You can then add feta or fresh goat cheese, parsley, mint or basil.
---