---
PREPARATION 50 min
COOKING TIME 50 min
PERSONS 4 pers
---
INGREDIENTS
200g chickpeas
2 cloves garlic
50ml lemon juice
75ml olive oil
2 tbsp of cooking
water from the chickpeas
1 tsp of salt
1 drizzle of olive oil for presentation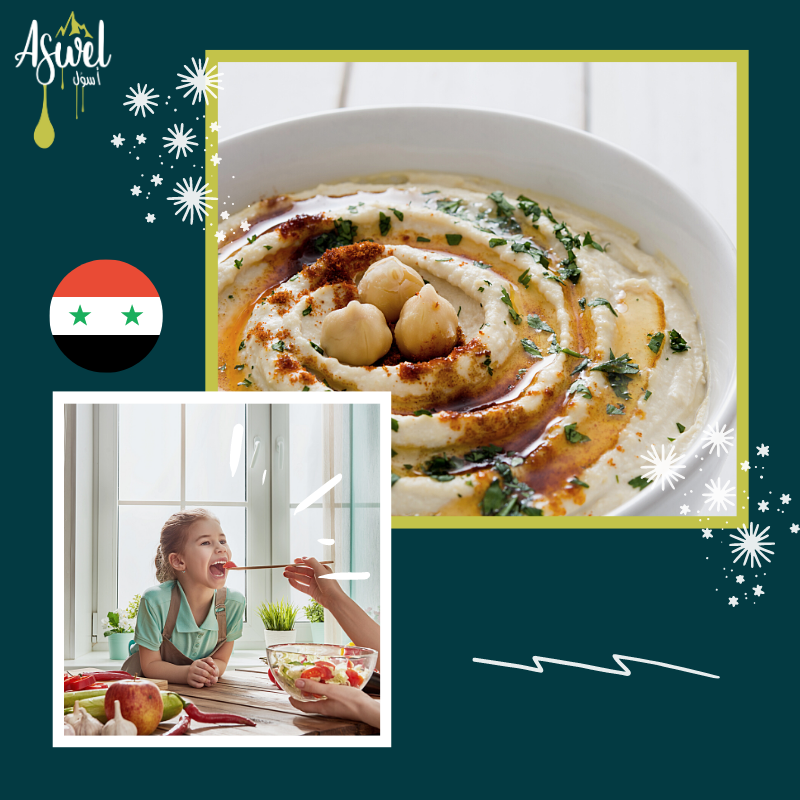 ---
PREPARATION
1 / Dip the chickpeas the night before in water with 1/4 teaspoon of baking soda added.
2 / The next day, drain them, rinse them, put them in a pressure cooker and cover them with water; close the pressure cooker and cook the chickpeas for 50 minutes.
3 / Drain the chickpeas, let them cool and reduce them to a puree with the garlic cloves, lemon juice and the 2 tbsp of cooking water, gradually incorporate the olive oil while continuing to grind the whole to obtain a creamy preparation, season.
4 / Present the hummus drizzled with a drizzle of olive oil.
---