---
PREPARATION 120 min
COOKING TIME 120 min
PERSONS 4 pers
---
INGREDIENTS
bread and Preferably crispy bread
500 grams chickpeas
1 can tuna
50 grams of harissa
olive
1 half-cooked egg
Cumin, salt
5 garlic, chopped
The juice of half  lemon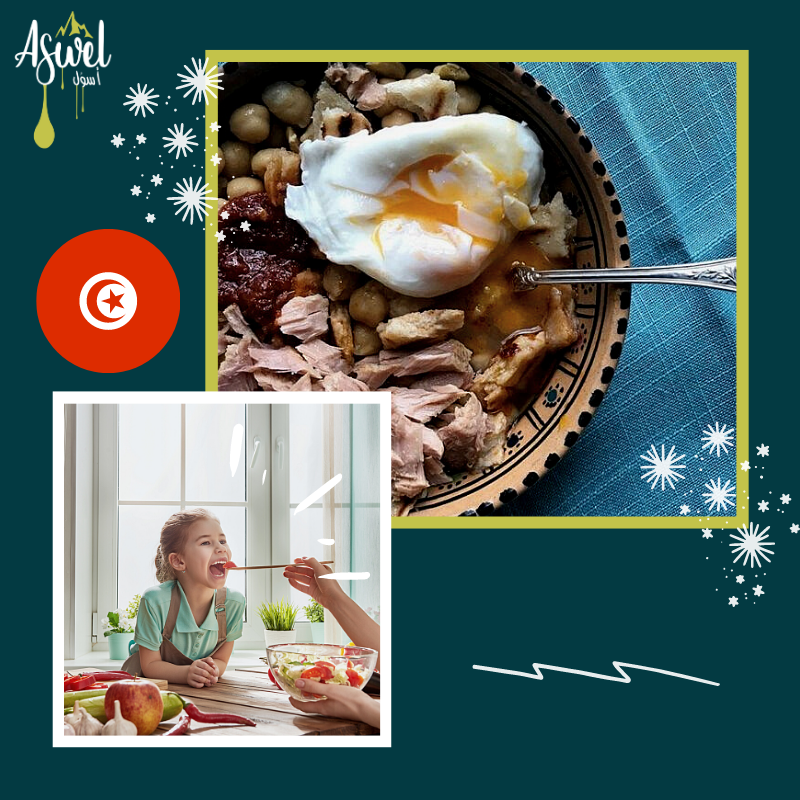 ---
PREPARATION
First soak the chickpeas in water overnight, then put them in two liters of water and leave them on the heat until they become tender.
Add the garlic, cumin, salt and leave it on the heat for 15 minutes.
In a bowl cut the bread into small pieces and add the chickpea mixture then the harissa, a little olive oil and lemon juice. Mix all these ingredients together by the End decorate with a half-cooked egg and tuna.
---